CONSULT3D Pty Ltd is a partner of BigRep
We are the authorized distributor of BigRep in Australia & New Zealand
Large scale industrial 3D printers and additive manufacturing solutions that fit individual production needs. BigRep is redefining the entire value-chain: From the raw material to the delivery of the final product.
BIGREP EDGE

T
he cutting EDGE of 3D printing.
The BigRep EDGE is an industrial machine for the additive manufacturing of large-scale objects in demanding work environments. The EDGE uses high end thermoplastic materials for end-use products, functional prototypes and composite tooling. With a state-of-the-art Bosch Rexroth® motion control system, new Metering Extruder Technology (MXT®), a heated chamber, and an optimum design, the EDGE sets a new standard in additive printing. Learn more

BIGREP PRO
The BigRep PRO is the perfect starting point for the factory of the future. Highest print speed through MXT Technology for highest productivity
Whether it's functional prototypes, composite tooling or end-use products, the PRO delivers, with a range of new features, including a state-of-the-art Bosch CNC system, new Metering Extruder Technology (MXT®), an enclosed build chamber and temperature-controlled filament chambers. Learn more
Affordable 3D printing at large scale with speed & precision.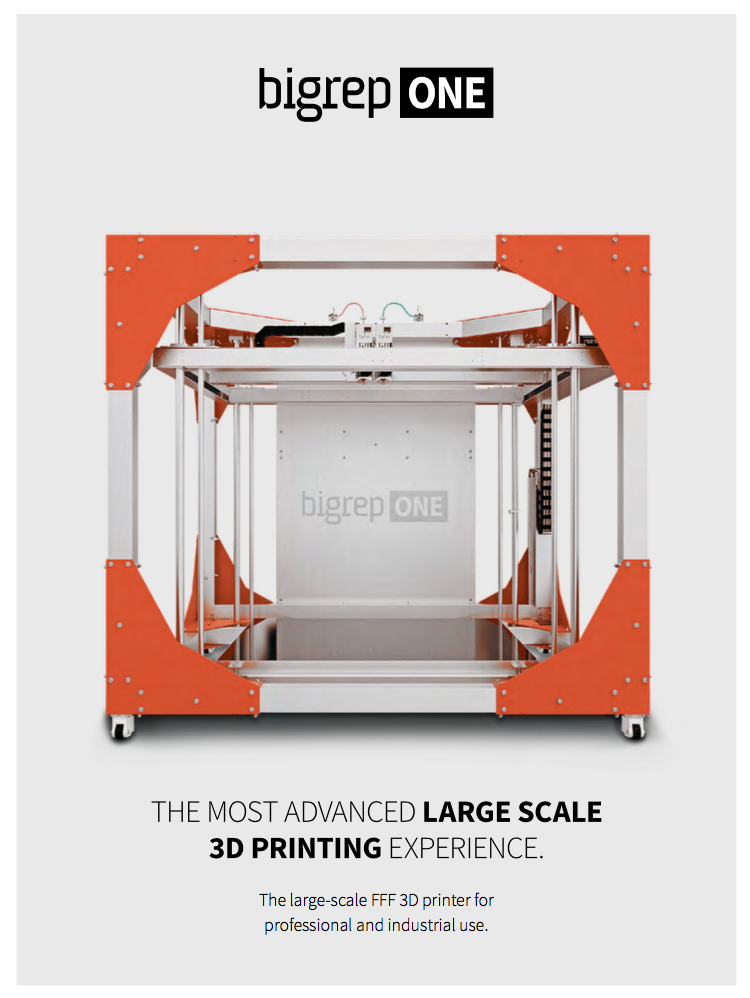 The BigRep STUDIO allows large scale 3D printing even in office environments.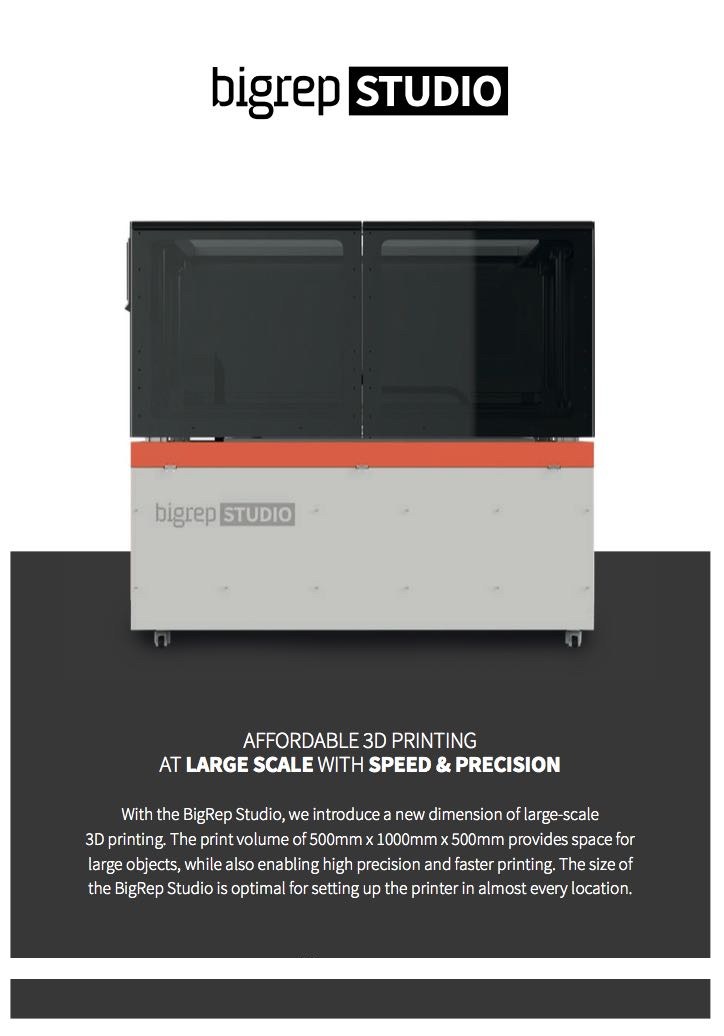 Learn more about the BigRep STUDIO
BigRep filaments
BigRep has a wide range of well developed materials

Learn more about the BigRep material range
Applications

Large Format 3D printing has many applications
Learn more about BigRep and applications of large format 3Dprinting
Follow BigRep: